Peaceful Payback
Welcome to Peaceful Payback
In-person and online with loan needs, financial education, jobs, and being the company that believes in giving back to each client
"God Pronounced Presence" A written Memoir by the owner Miracle Sheppard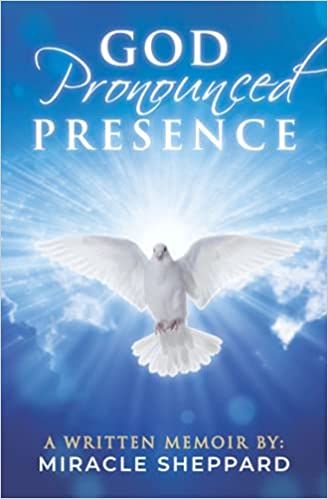 Book Signing and Talk to the Author Dates:
Monthly:
11/19/21 from 6:30-8:30pm
12/10/21 from 6:30-8:30pm
01/14/22 from 6:30-8:30pm
Address: 1511 Life Ave Dallas, TX,75212
Hello you are invited to the book signing for God Pronounced Presence written
by the author Miracle Sheppard who is also the founder and sole principal owner
of Peaceful Payback LLC. This book tells the background of how her company
got started in her struggle with a horrible chronic illness. God gave her the
desires of her heart when she conquered this chronic illness in the name of
Jesus Christ. Please purchase a book when arriving, or in making a preorder
purchase while supplies last. Please RSVP 24 hours in advance. Also be sure to
call to preorder a book or for any other questions.
Book price-$20
*Note- If books run out there is always the option to pre-purchase them at the
in person events so when the next shipment arrives your book will be set aside
for you to either come pick it up or for us to hand deliver it to you.
*However there will be more in person events in the future where you can purchase them as
well.
Miracle Sheppard (founder of Peaceful Payback) was faced with a neurological Chronic illness of Multiple Sclerosis at the age of 12 years old. Later in life beauty was found. God's plan for her was seen. After years of being discriminated against at her high school, which she has since graduated from, and rejection from one job after the other. God then gave her the idea and plan to begin a loan company which is a understanding
and giving one.
Timeline
Miracle Sheppards' Story
Miracle Sheppard born in 1997, is the founder and pioneer of Peaceful Payback. She is titled an independent subject matter expert.
2021
Pioneer and Founder of Peaceful Payback. Launched PeacefulPayback.com
2018
Proclaimed Subject Matter Expert in Consumer Loans
She holds the title of author, entrepreneur of multiple businesses, notary, real estate investor, life coach, patent-pending holder for paid co-signer, business consultatnt, subject matter expert, real estate advisor, and visionary.
subject matter expert(SME)

speaking

visionary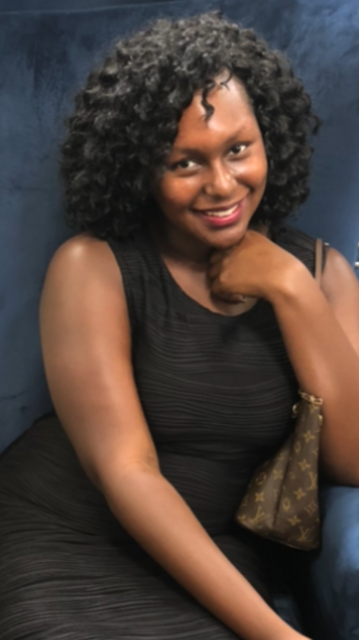 Book Miracle as your speaker Today